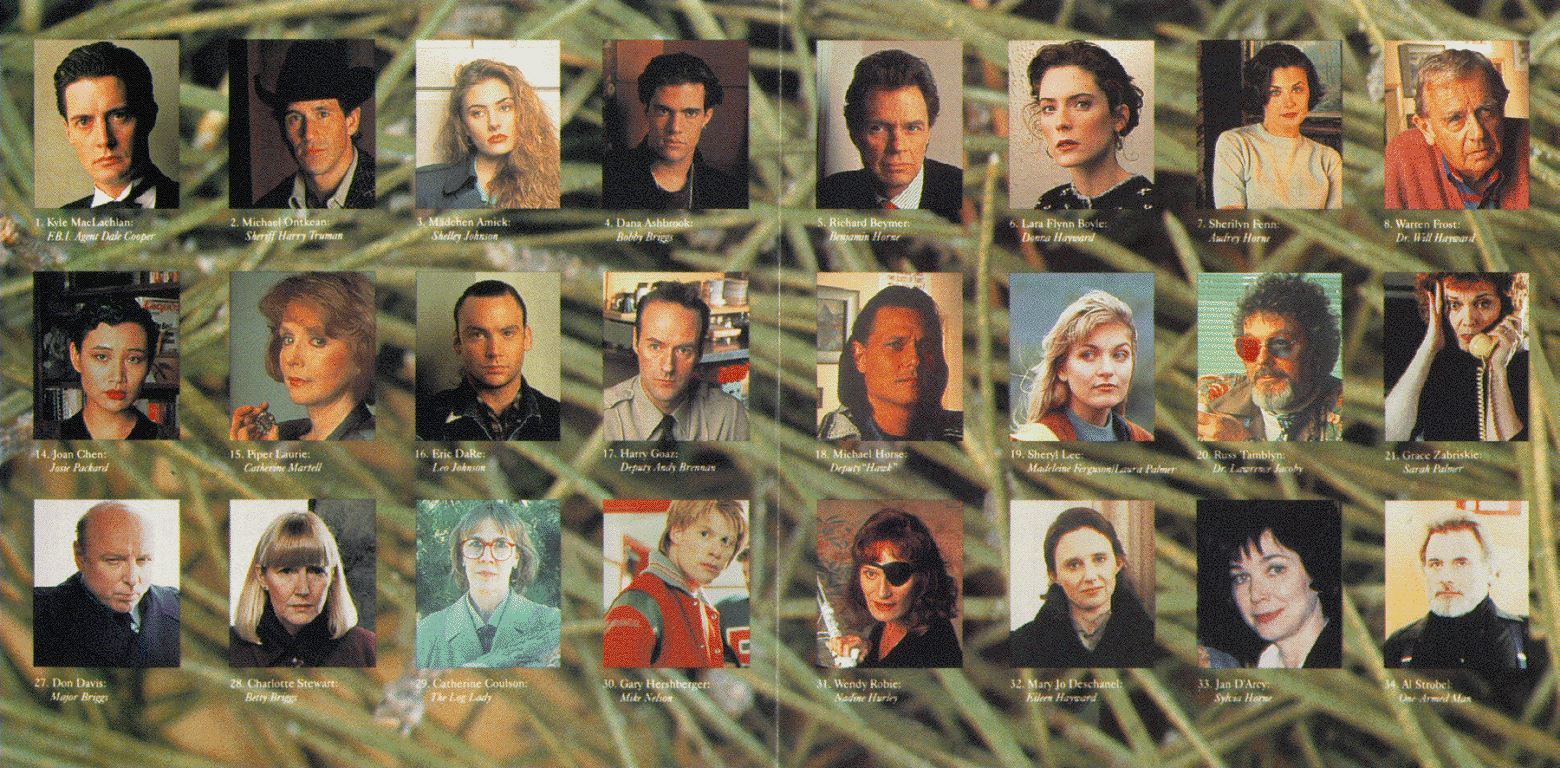 It's truly mind boggling how a show such as Twin Peaks still has a steady fan base which unites each year as they celebrate Twin Peaks and it's anniversary. On the other hand, I'm not surprised- I'm a die hard fan myself which discovered Twin Peaks via a friend when I first watch Twin Peaks: Fire Walk With Me at 14- It forever changed my life and the way I viewed television. After watching Fire Walk With Me, I just had to check out the series- Twin Peaks. Once I did, I was forever hooked on Twin Peaks and anything associated with David Lynch.
Fire Walk With Me was based on the original series and served as the series prequel. In the movie, David Lynch and Mark Frost, mainly used all the original, quirky, interesting characters from the show, as well as almost all the same actors. However, if you think the show was off beat and dark, the movie will haunt you as you watch Laura Palmer, played by (Sheryl Lee) discover her very own secrets and go on a downward spiral fumed by drugs, sex and this awful feeling that she was, indeed going to die very soon.
The Twin Peaks series takes place during the aftermath of Laura Palmer's death. The characters are especially strange, funny, preoccupied with donuts, pies and coffee and devastated by the death of Laura Palmer. FBI Special Agent- "Dale Cooper," played by (Kyle MacLachlan) comes into the small town of Twin Peaks in Washington to explore deeper into the cause of death of Laura Palmer. Dale is special because he's psychic or clairvoyant. He dreams and crosses parallel universes that clue him into what's going to happen next or what could have happened.
It just makes me feel peachy king when I realize that Twin Peaks is still relevant today, though the series was first broadcasted on April 8, 1990 on ABC…It lasted for two seasons until it's cancellation. But Twin Peaks has lived on, thanks to the awesome fans of Twin Peaks and David Lynch. Collectibles and fan art of Twin Peaks are made and sold each year at the Twin Peaks Festival. Fans such as Franny Fluffer have kept it relevant as she is the producer of The Pink Room: David Lynch Burlesque. She also, performs there. "The Pink Room" idea comes from a club that Laura Palmer went to in Fire Walk With Me to hook up with older men, have sex and score cocaine, as she had a pretty pesty habit at the tender age of 17.
Still, Twin Peaks is as epic as Star Trek and Star Wars. Fans will dress as the characters and mimic rooms displayed on Twin Peaks. They'll fill tables with lavish displays of donuts, pies and of course, coffee. It's truly moving and great to know that though Twin Peaks is something of the past, it is still very much relevant to the present. Laura Palmer will forever remain "wrapped in plastic," but her tragic demise will forever keep Twin Peaks alive.